Benefits of Outsourcing Business Accounting for a Successful Business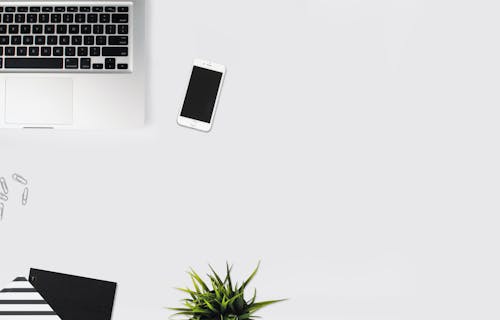 There are many components that must be considered to set up a business. In order to run well, a payroll or payroll system and a reliable and measurable accounting system are needed. This might be easy if you have employees to take care of it. That way, you will be familiar with the laws that apply to account, taxation, and employment. However, it is different if you want to expand the business. Of course, you will hire more employees, and jobs related to accounting and payroll will become more complicated. If you do not want to bother with the problem, outsourcing is the most appropriate choice for you to take. What are the benefits of outsourcing business accounting that you need to know for the sustainability of your business? Check out the full description below.
The Important Role of Outsourcing Business Accounting
Outsourcing services have an important role in improving the performance of a business or company. By using business accounting outsourcing services, companies can reduce operational costs and focus more on advancing their core business. When you decide to use outsourcing services, then you need to know the disadvantages and advantages of using outsourcing services. Based on Labor Law No. 13 of 2003 Article 64, the company may submit a portion of the work to other companies through an employment contract or the provision of employee services in writing. With reference to the article, outsourcing is divided into 2 types, namely:
Job contracting is the transfer of a job to outsourcing services and is fully responsible for the work transferred. This includes matters of a technical nature such as operational arrangements, as well as matters of a non-technical nature such as personnel administration. Work transferred is work that can be measured in volume.
Providing workers' services is the transfer of a position to outsourcing services and placing employees to fill these positions. Outsourcing services are only responsible for the management of the employee, along with other non-technical matters. While technical matters will be the responsibility of the company as users of outsourcing services employees.
Reasons for Using Business Accounting Outsourcing
There are several reasons that can help you in making choices and using the benefits of outsourcing business accounting. Among them are as follows:
1. Comply with Regulations in force in Indonesia
Regulations that apply in Indonesia regarding employment, accounting, auditing, and tax reporting are indeed quite difficult to understand by foreign companies. Not surprisingly, given the regulations that apply in Indonesia tend to change over time. In addition, regulations in Indonesia involve many separate formulas or formulas. For example, the calculation of overtime wages, which may differ over time, or is related to minimum wages, which can change depending on the rate of growth and inflation of GDP. Indonesia uses a progressive rate, but there is an exception that is if the employee earns no more than Rp54 million, then they are free from income tax rates (PPh).
As a businessman, of course, you can learn all the rules that apply. However, if you are not familiar with these regulations quickly, it can endanger your business. For example, you must be prepared to pay a penalty for late tax reporting, or at worst you may go to jail, your business license is revoked, or your company registration may be canceled. The importance of complying with Indonesian laws and regulations is a major reason why you should consider and use the benefits of outsourcing business accounting. Choose the best business consultants, certified accountants, and tax specialists with years of knowledge and experience in their fields.
2. Save Business Expenditures
Another benefit of outsourcing business accounting is to help you save a lot of money. In business, you can avoid spending money on hiring and training employees. In addition, you also do not need to pay for expensive accounting and payroll software. And there is no need to rent a bigger office for your team.
3. Better Business Management
One of the biggest mistakes entrepreneurs make is to inconvenience themselves with the many tasks that can actually be given to other parties who are more competent in their fields. By taking care of these various tasks, entrepreneurs will be more easily exhausted and become less efficient and productive in running their businesses