Interesting Independence Day Promotion Ideas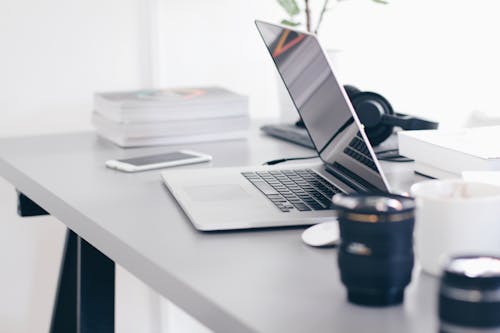 Towards Independence Day of the Republic of Indonesia, a lot of activities can be carried out by the community. Starting from traditional game competitions to competitions that are usually involved in education, such as short story reading, poetry competitions, and so forth. Seeing these events from year to year that received extraordinary enthusiasm by the community, of course there are business opportunities to benefit. Well, what kind of business opportunities can be run ahead of the Republic of Indonesia's Independence Day? And what are some interesting independence day promotion ideas to get more profit? Check out some of the descriptions below.
Business Opportunities on Independence Day
Selling red and white flags is always crowded by customers ahead of Independence Day celebrations.
Selling Independence Day themed shirts.
Become a makeup artist and open a custom clothing rental.
Screen printing services that are sure to flood order before Independence Day.
Banner manufacturing service.
Opening food and snack catering for various events on Independence Day.
Selling snacks around the race venue.
Selling trophies to award various Independence Day competitions.
Become a photographer for a variety of important moments at each event held in celebration of Independence Day.
Interesting Promotion Ideas
Some of the activities that are usually carried out to color Independence Day usually start from the flag ceremony, the August 17 race, a meal together, to various music events and festivals. In addition there will also be various attractive promos, ranging from online stores to shops or boutiques in shopping centers. As a businessman, you can also take advantage of these moments to make a profit. Check out some of the following independence day promotion ideas:
1. Give a Special Price for Independence Day
This idea of ​​independence day promotion is worth trying. Prepare selected products for sale at special prices, for example at a nominal value in accordance with the theme of Independence Day. You can sell several products at lower prices, becoming a nominal of Rp. 17,000 or Rp. 45,000. Or you can also sell several products into one package.
2. Give a Typical Independence Day Discount
Many businesses celebrate Independence Day by giving discounts to their customers. For example, an airline gives a discount of Rp 100,000 for flights to all destinations in Indonesia ahead of Independence Day. In addition, there are also businesses that provide discounts such as 17%, 45%, or a discount of Rp17,000 according to the date, month or year of Independence day for a certain nominal purchase. Well, how about your business? From now on you can think of what kind of discount promotions are the most suitable and can be profitable. Do not forget to also provide interesting and unique themes, so that customers will find it easy to be attracted.
3. Provide a Special Independence Day Voucher Code
Voucher codes are usually familiar to customers who often shop through websites or marketplaces. When the voucher code is applied, the customer will automatically get a discounted price or get free shipping. If your business is an online business, then you can apply the idea of ​​independence day promotion on this one. You can make certain attractive voucher codes, such as "Merdeka17" for a discount of 17%. Then, provide information on how to get and use the voucher code.
4. Releasing Independence Day Special Products
If you sell products that you make yourself, then the idea of ​​promoting this independence day you can do, which is to create a special product for Independence Day. For example, if your business is a boutique or in the field of fashion, then you can make or release clothes with the theme of Independence Day, for example, which is identical to the colors red and white. Or, you can also make small products for gifts such as key chains, pouches, and others with the theme of Independence Day to be used as gifts for every nominal purchase.
5. Hold a Competition on Social Media
Independence Day is synonymous with various competitions and competitions. The excitement of the competition you can also do in the business that you are running. It doesn't have to be a physical competition, but you can also hold competitions that are no less exciting, like competitions on social media. On Instagram, for example, you can hold a photo contest with the theme of Independence Day. Ask your customers to make unique photos with your product along with a caption that tells them the meaning of "Independence Day". Don't forget to ask anyone who participates in the competition to put the competition tagline.