Benefits of Bookkeeping for Small Businesses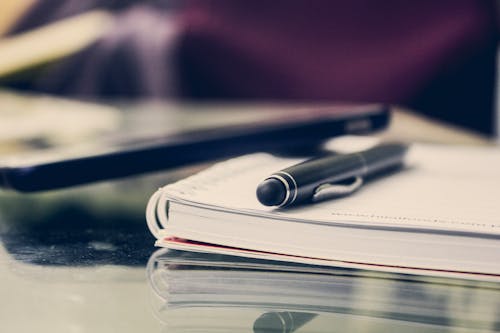 Bookkeeping is important and is one of the supporting factors for a company's success. According to Law Number 28 Year 2007 Article 28, several things are recorded in the books in the form of financial data and information which includes assets, liabilities, capital, income, and costs, as well as the total acquisition and delivery price of goods or services, which are closed by compiling financial statements in the form balance sheet and income statement for the tax year period. This pretty much item makes the assumption that bookkeeping is only needed by large companies. Though small businesses also really need it because of the many benefits of bookkeeping that can be obtained by these businesses. Although transactions are still few, the benefits of bookkeeping can be felt in new and small businesses that are often still confused and missed in allocating capital and funds. Because, the problems that occur today are many small businesses that are out of business because they have not realized the benefits of bookkeeping so they are not consistent in recording or even not doing it.
There are many reasons why many small business owners don't keep books on their businesses. First, because they feel the bookkeeping process is quite troublesome and lacks understanding in doing so so lazy to do it. Second, because of this lack of understanding that makes business owners feel they have to pay more to hire an accountant. Though this recording can be done alone because there is a simple format that is easy to follow. Third, business owners often complain about the limited time they have to do bookkeeping. For this matter, the business owner can pay in installments by making a small note each time a transaction is completed. After that, this little note just needs to be tidied up after business hours and put in a ledger.
When it is determined to establish a business, it takes optimal effort to develop it. One of them is by doing simple bookkeeping which is done routinely. Here are some of the benefits that can be obtained by business owners when doing regular bookkeeping.
Minimize Excess Expenditures
Most people record their expenses only in the head and memory. But this should not be done by a business owner. A business owner who does not keep track of expenses will be surprised at what he has spent. Many unexpected costs or even unnecessary just come out. Therefore, recording and bookkeeping that is done regularly can be used as a control over these expenses. With the recording and bookkeeping will help refrain from spending more money than needed. Because reducing expenses for less important things will have a small effect and good change.
Knowing the Benefits of a Business
Setting up a business is inseparable from the problems of profit and loss. So it takes a simple accounting to monitor the financial performance of a business. This book simply contains capital, expense expenses, and income received in an accounting period to calculate how much profit is obtained. Business owners can also find out the amount of capital that has been used, capital that has not been used, and the amount of debt they have.
Help Next Business Strategy
Complete and detailed bookkeeping will be an analytical tool for business performance. The results of this analysis can later be used to make decisions and develop further business strategies. Complete bookkeeping will produce a precise analysis that will affect the decisions that will be taken by the company. Because, a good decision must be based on complete financial information, and the accounting process will provide and provide a clear picture of your business financial information.
Facilitating Tax Reporting
If a small business that is run already has a TIN, then there is a tax reporting obligation. For tax reporting, financial records are needed for the past one year. With bookkeeping, business owners can immediately present complete financial information when needed. So, there will be no drama looking for and losing receipts, invoices and so forth.
Provide a clear picture for creditors and investors
Small businesses usually still need creditors and investors in providing capital injections to support the business being run. Of course these two parties do not want to be careless in giving funds to businesses that are not clear. One of the factors that can make it easy for business owners to get funds from creditors and investors is clear, detailed and systematic financial statements. With regular bookkeeping, then lapo