Holders of Certified Financial Bookkeeping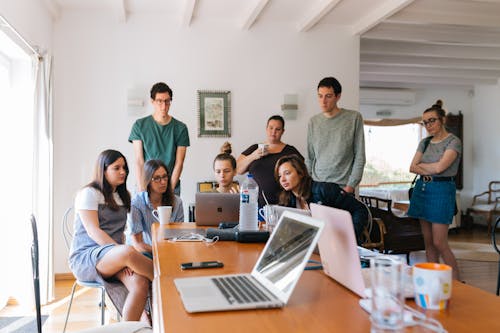 Often people think that accounting and bookkeeping are two things in common, even though they both have many differences of understanding. Accounting is an activity in the recording system design, preparing financial reports based on existing data, and interpreting these reports. Accountants often examine the work of financial bookkeepers. In large companies, accountants have greater responsibility and authority than bookkeeping holders. Indeed accounting work in the early stages also includes financial bookkeeping, but in the next stage accountants must have more knowledge, better understanding of concepts, and have higher analytical skills than a bookkeeper.
Meanwhile, bookkeeping is the activity of recording business data of a company in a certain way. A financial bookkeeper may be responsible for the entire business record of a company, but may also only be responsible for a certain small part, such as sales records to company customers only. Most financial bookkeeping work is clerical work, and if there is an increase usually will be assisted by computer assistance. What are the duties and responsibilities of a financial bookkeeper or commonly called Bookkeeper? And how to choose a good Bookkeeper? Check out the full description below.
A Bookkeeper's Responsibility
Bookkeeper or financial bookkeeper is the main center for almost all financial information and payroll in the company. A Bookkeeper will be assigned to pay bills, collect debts, maintain payroll, and submit all government forms, payment of sales tax and salary deductions. The responsibilities of a Bookkeeper include the following:
Record daily financial transactions and complete the delivery process.
Reconcile sales tax, payroll tax, 401k, and bank account at the end of every month.
Monitor financial transactions and reports.
Processing corporate receivables and payables.
Process checks and understand ledgers.
If needed, a Bookkeeper can work with an accountant.
Handling monthly payroll affairs using accounting software.
Requirements to Become a Bookkeeper
There are special requirements for becoming a financial bookkeeper or Bookkeeper. Are as follows:
Possess an Associate degree in accounting or business administration. As well as having very good knowledge about accounting principles in general.
Has a high school diploma.
Knowledgeable about bookkeeping software.
Have at least 2 years experience in bookkeeping, or in a business service environment.
Having good communication skills, both oral and written.
More attention to details and accuracy of work.
Experienced with accounting software such as Xero, Quickbooks, or MYOB.
Able to prepare, review, and understand financial statements.